Enthiran The Robot – Grandeur Opening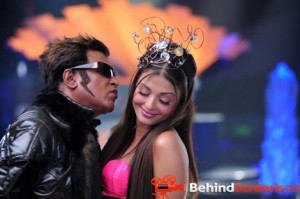 2010's much hyped movie ENTHIRAN is getting released this Friday, 1st October 2010 (011010) in Tamil, Telugu and Hindi. The film has been sold out for Rs. 205 Crores which was produced at a cost of Rs.125 Crores. Enthiran is our country's biggest production featuring Superstar Rajnikanth, Aishwarya Rai Bachchan, Director Shankar, Composer A R Rahman.
Enthiran is first movie to be screened around 3000 theatres including 300 screens abroad with 2300 prints.